Exploring Glasgow!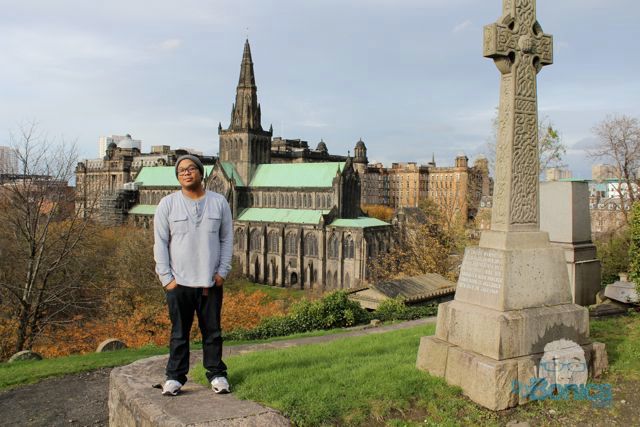 Oh my!  Day 2 in Scotland was great!  I woke up a little earlier than usual probably because of jet lag.  Despite the comfort of bed bed I decided to explore the unknown which is Glasgow, Scotland.  I must say though the best days in life are the ones that are unexpected.  While getting ready I debriefed myself through a wikipedia page on our Euro Blackberry's.  Turns out that Glasgow is the largest city in Scotland and was the third largest in the U.K. for a time.  Back in the day it was an industrial and port cit as well.  It also was a important hub for scientific and and intellectual ideas.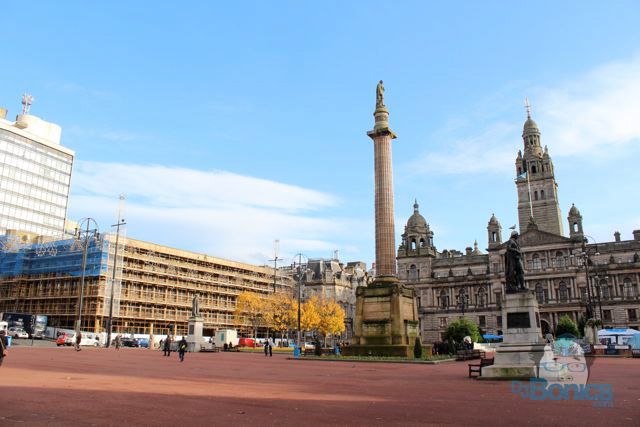 I eyed up a few possible things that I should explore but I do like ask the locals what they think is cool to visit.   So I started my walk only knowing that I was headed to the city center.  Any city is amazing if you've never been there before.  There wasn't this huge Scottish over tone.  I didn't catch much plaid or bag pipes.  I did however see a city much like a smaller London.  Great shopping at the architecture of buildings made Glasgow turn my head a few times.  I ran into a cool little clothing Boutique.  Inside I asked some dudes what they thought i should check out.  They pointed me into the direction to see "George Square"  and also mentioned a Cemetery that was quite popular to visit.  So I walked where they pointed and I ran into George Square.  It seemed like your typical government European Square.  There where statue of people who I never of heard of (most likely local heroes).  It sat in front of what I think was their Parliament building. To my surprise I saw a a group of tent's on a make shift campground right in the Square which were people participating in "Occupy Glasgow."  It was a small but amazing sight.  I saw that although countries who participate were thousand's of miles apart the goal to be heard was the same! Amazing!
I continued to walk and I was compelled to find this cemetery that was mentioned to me.  Don't really know why though.  I remember walking and asking some locals about the cemetery and to my surprise many of them had no idea.  I finally saw signs for a Cathedral which I remembered reading about earlier.  I followed the signs and caught glimpse of what had to be the cemetery.  Both places were beautiful. I stopped by the Glasgow Cathedral which wasn't as big as ones I've seen but definitely had something very special about it.  The place of the cathedral and the cathedral itself has history dating back in the 16 century.  I walked in and around it and also said a special prayer remembering all the people like me were sitting there asking for God's graces and thanking him for being right there!  I spotted an interesting person in the Church taking pictures and didn't really think anything of it at the time.  After exploring some of the grounds I wanted to see that cemetery, (which I could see from the cathedral) but I just didn't know how to get there.  As I was walking out of curiosity I ran into the same girl that was in the Church.  She too was trying to find the way to the cemetery.  So we both made our way.  The official name for the cemetery is the Glasgow Necropolis.  I read that 60,000 people have been buried there!  There are 3500 monuments in it and it is breath taking.  Strange how something like a cemetery can be so beautiful.  It was also strange to me how I met a stranger from Germany with Russian decent and we begun to talk about life while surveying the a place of death.  This shit was beautiful.
After that we walked around the city, had a bite, and parted ways.  I hope you enjoy the pics. Coming up I have pics of the show later that night!  Enjoy the pics form Scotland!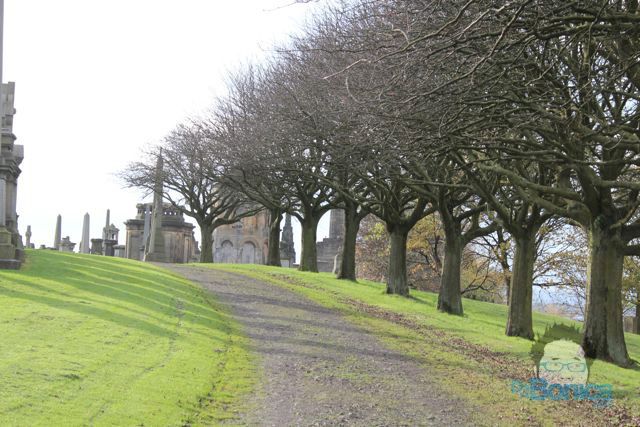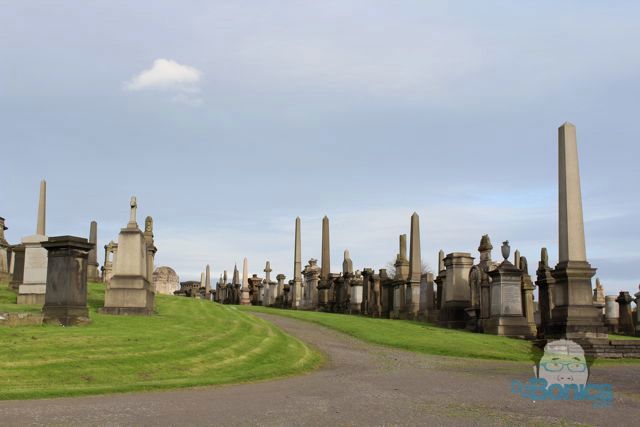 Could not resolve host: urls.api.twitter.com