Throwback Video: Dj Bonics presents: Wiz Khalifa at University of Pittsburgh in 2008
Here is some throwback footage of WIz Khalifa at the University of Pittsburgh in 2008.  I hosted and DJ'd the show and I had my buddy @weezie914 tape me introducing him.  Crazy now that I dj for him and travel the world! Amazing!
Win a Wiz Khalifa throwback Bobble head!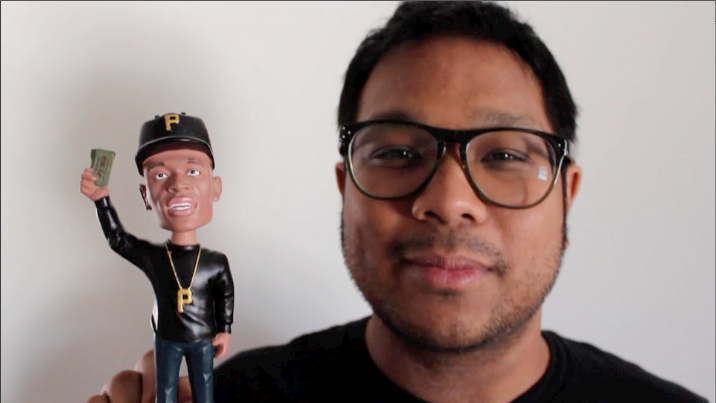 Hey so in honor of Wiz at the Grammy's the fine people at Djbonics.com (It's just me.  Tried to make it sound official) are giving you a chance to win this old Wiz Khalifa Bobble head.  This bobble head was actually promotional material used by his old label (Warner) when they were trying to push the "Say Yeah." record.
  And all you have to do is "Like"  this post above and give the picture below a caption in the comment field below.  The best caption (chosen by me) will win the bobble head.  At the end of the Grammy's I'll pick a winner!  Tell your friends and GOOD LUCK!
BEST CAPTION FOR THE PICTURE BELOW WINS THE WIZ KHALIFA BOBBLEHEAD!
Brazil day 4 Rio De Janeiro (Part 1)!
On the 4th day of the trip was the last of our last performances in Brazil.  And there wasn't not a more perfect place than RIO! Yes, Rio De Janiero!  This is home to lots of legendary music influences.  Like "Girl from Ipanema," "Copa Cabana," and of course the amazing Sergio Mendes.  I was also told that it was of the most beautiful cities in the world.  I honestly I didn't know what to expect.  And they weren't kidding.  The city is amazing!  Beautiful is an understatement.  It's an urban landscape in the middle of paradise.  Huge misty covered mountains surround the city.  There's beautiful beaches, buildings, and people.  There was also this moment of excitement from when I laid eyes on the famous Cristo statue that watches over Rio high upon the mountain.   There was just this vibe I can't explain. And I learned all that in a ride from the airport to our hotel.  I didn't have much time from checking in to the room to sound check.  Back in the van I went but I was not opposed cause the visuals were amazing.  Might I add I was blasting Getz /Gilberto tunes on the way to the venue.  The venue was at Fundição Progresso.  It was in a very dark lit, almost mysterious part of town.  Seemed like were we going to where some underground fight club area like Street Fighter would be.  The venue was enclosed and dark and a bit sweaty.  But in a few hours it would be full of life.  We took the stage about 1:30 am that night.  Since it was our last show of the run, Wiz and the Gang put everything into it.  The show was so dope.  Felt like some real, organic Hip Hop shit.  Thank you Rio!!!!  Look out for my next few post.  I'll have a video of us performing in Rio and still we had one last day in Brazil, so more to come!
Back in the USA from the heart
– Bonics
 CLICK HERE FOR MORE PICS OF RIO: DAY 1
 CLICK HERE FOR MORE PICS OF RIO: DAY 1
 CLICK HERE FOR MORE PICS OF RIO: DAY 1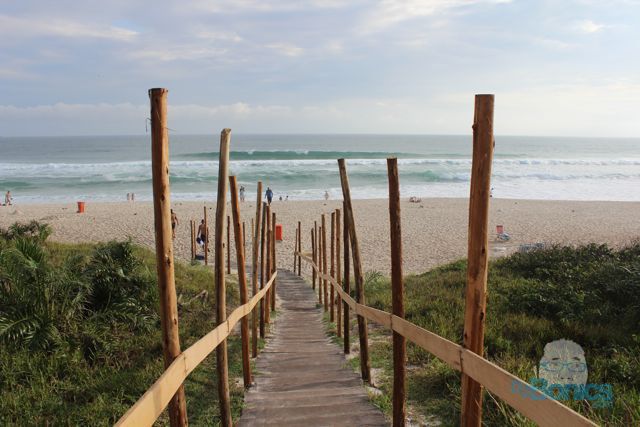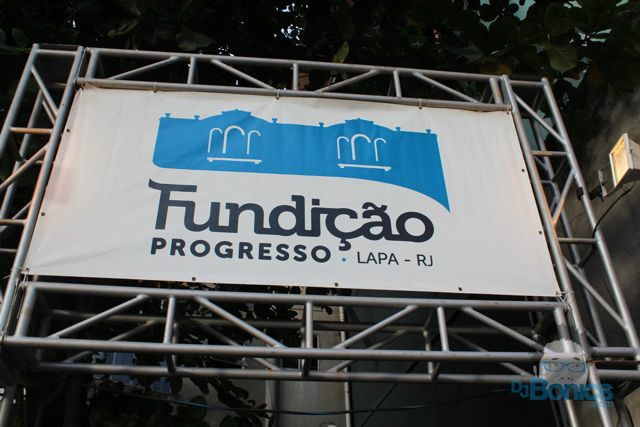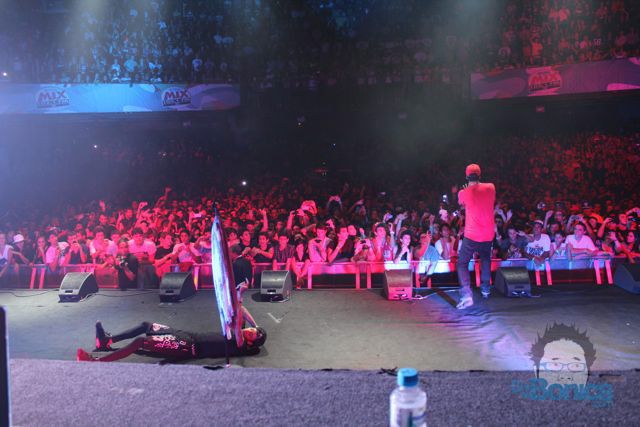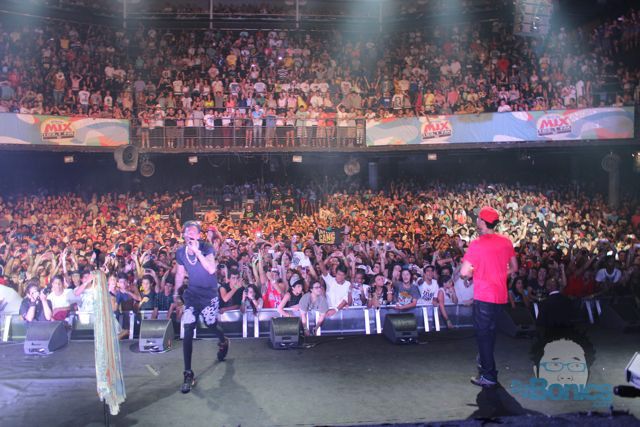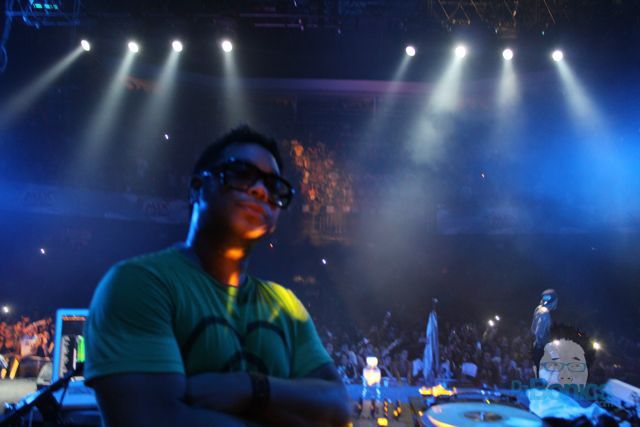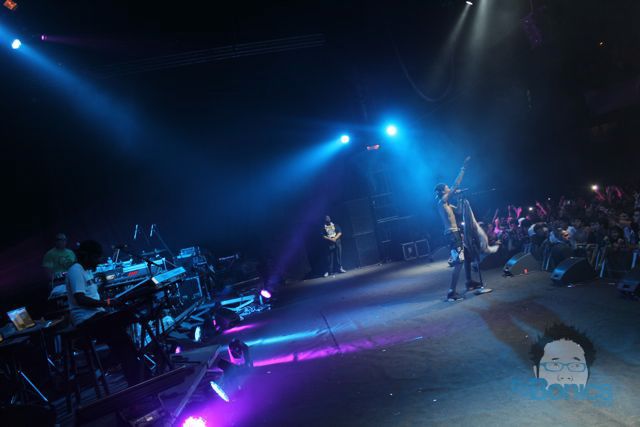 Me and PITT alumni Ronald Ramon (PITT Basketball) , and Reba Tutt (Pitt Softball).
Brazil's own Dj Donnie Jay!
Behind the Tables: WIz Khalifa "Let it Go" in Sao Paulo, Brazil – 1/11/13
Day 3 TGOD in Brazil – Sao Paulo
On the third day of the trip we traveled to Sao Paulo, Brazil.  Sao Paulo is the 2nd largest city in the world. I like to usually explore each city if there is enough time but unfortunately I wasn't able to see much.  But the show made up for it! I'll honestly say.  We've done what seems to be hundreds of shows but the show in Sao Paulo had to be one of, if not THE best show we've done.  It wasn't so much are performance it was just the vibe, the love, the energy.  We have never been to South America previously but to receive that much love was incredible.  The crowd was loud.  And scream the lyrics to each song.  And when we would take a second or 2 to break they would go in to thunderous "Khalifa" or "Taylor Gang."  Wiz even had shed a tear on stage because it was just this energy, almost spiritual if you will.  I walked away from that show knowing I as at the right place and the right time.  Seeing Wiz come up all those years in Pittsburgh and to see the 2nd largest city in the world treat him as legend.  The night was legendary and one I will never forget.  Enjoy the pics.  I hope the energy translates form the pics!  Long Live Brazil!
Crusty eyed at 12:27 PM on Sunday Morning with all my heart,
– Bonics
 CLICK HERE TO SEE ALL PHOTOS FROM SAO PAULO
 CLICK HERE TO SEE ALL PHOTOS FROM SAO PAULO
 CLICK HERE TO SEE ALL PHOTOS FROM SAO PAULO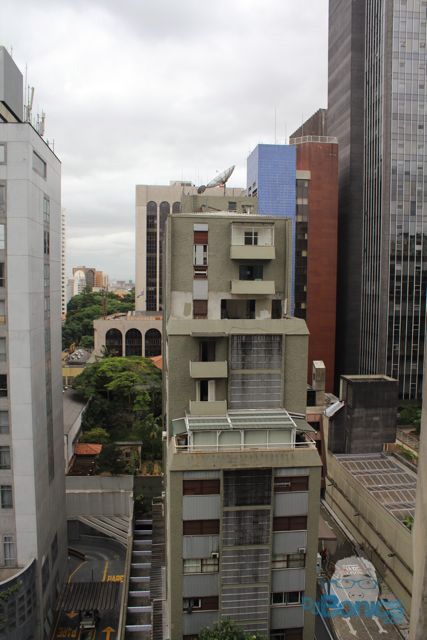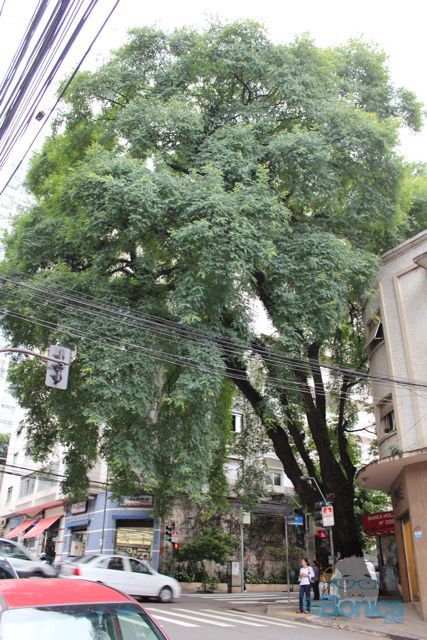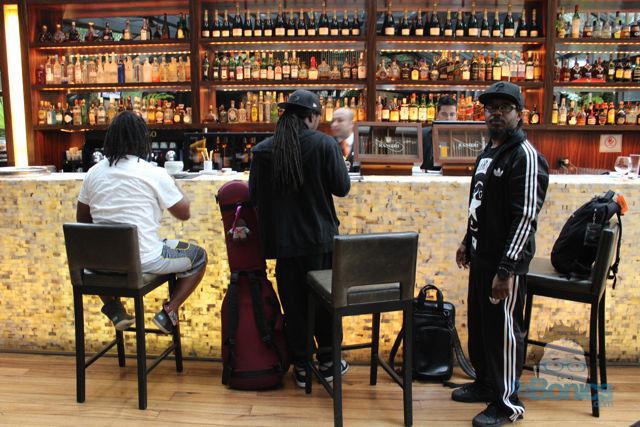 Kush and OJ the Band!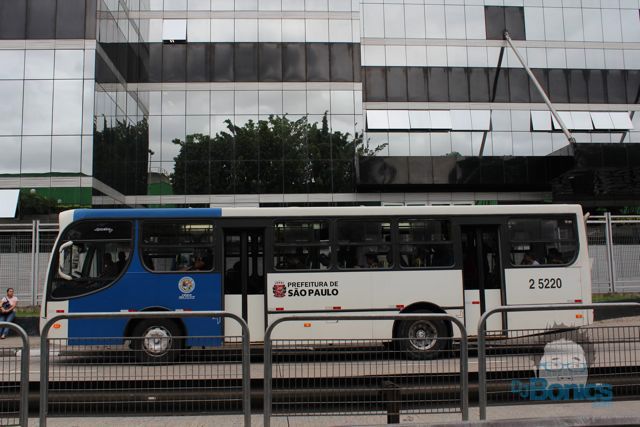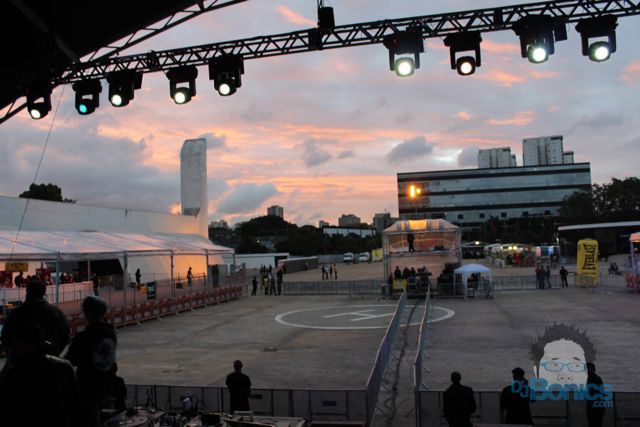 What a fan!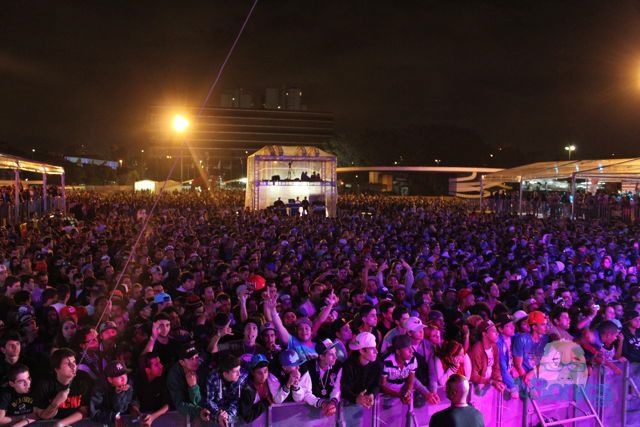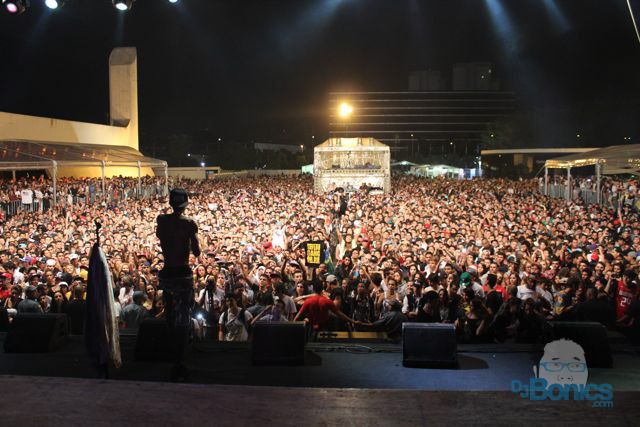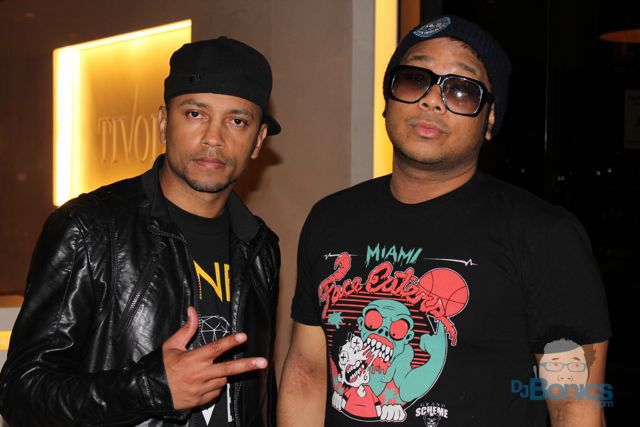 The me and Brazil's Legendary DJ CIA!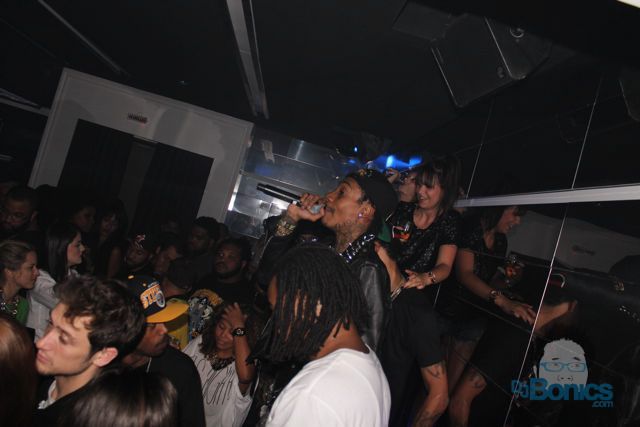 TGOD in Brazil Day 2 – Part 2 "First Brazillian Show"
What can I say.  Performing in Brazil? Never thought I would take it this far.   But maybe a little.  I honestly feel if you follow you heart, no matter what anyone says and are willing to go through the shit you'll get what you want. But thinking about performing for thousands in South America?  Brazil overall has a dope music and art culture.  And for Wiz and the Gang get the response that we did during our first performance in Brazil… Incredible.  This past Thursday we broke our Brazilian cherry at "Stage Music Park" in Florianopolis.  Despite a few equipment shortcomings, we threw down and Brazil reacted with incredible love.  I don't even know if they know what we were saying but they loved every sec!  We played a few classics, a few from O.N.I.F.C. and Rolling Papers.  And the crowd went wild! What a night.  Not much to say but I can't to tell you about Sao Paulo.  Look out for videos.  Enjoy the pics and FOLLOW YOUR HEART!
From the heart in a hotel room in San Paolo, Brazil at 5:53am
– Bonics
CLICK HERE FOR MORE "FIRST BRAZIL SHOW" PICS
CLICK HERE FOR MORE "FIRST BRAZIL SHOW" PICS
CLICK HERE FOR MORE "FIRST BRAZIL SHOW" PICS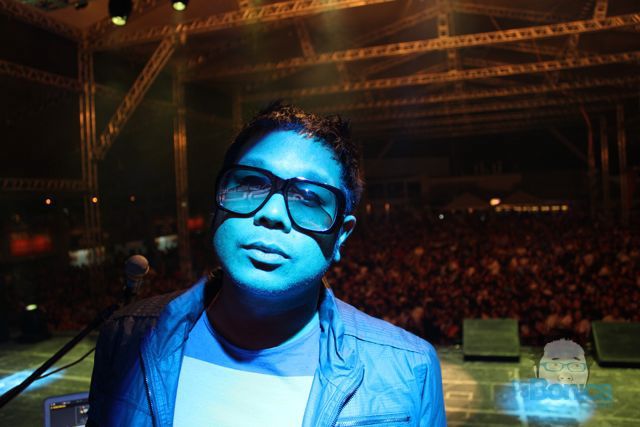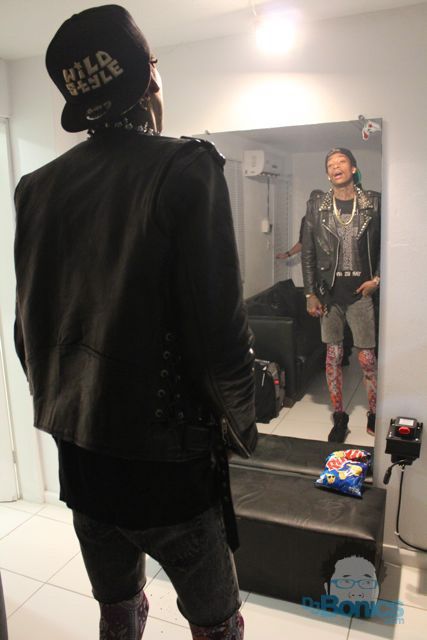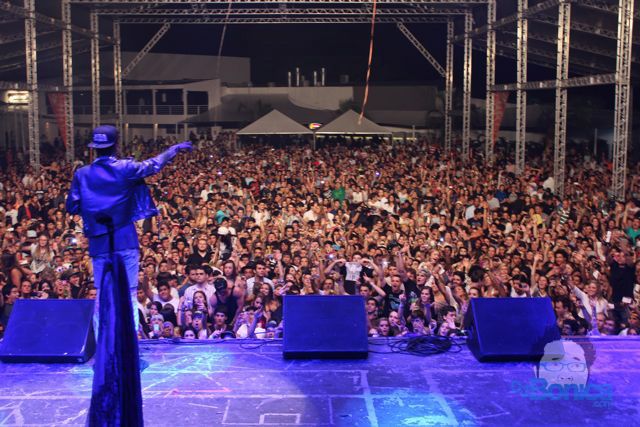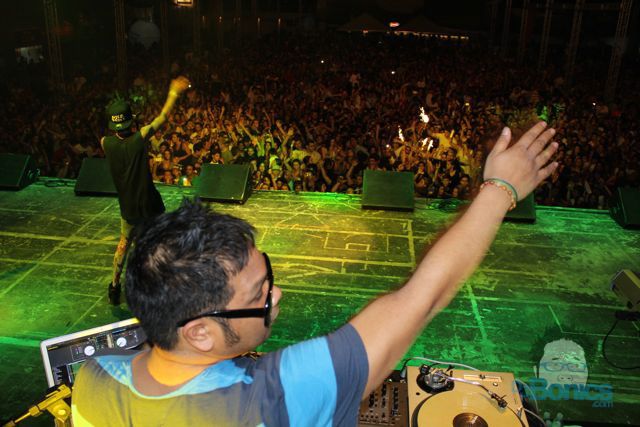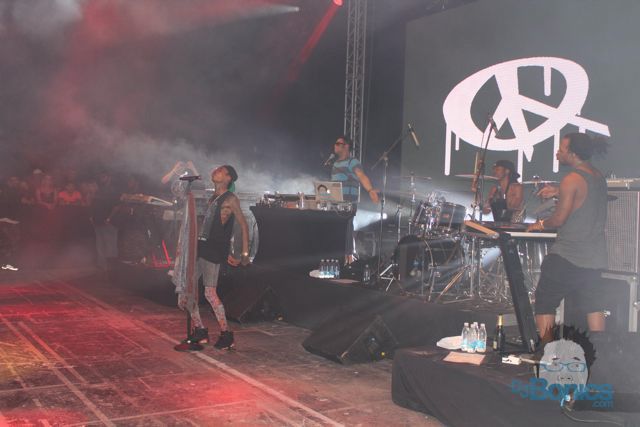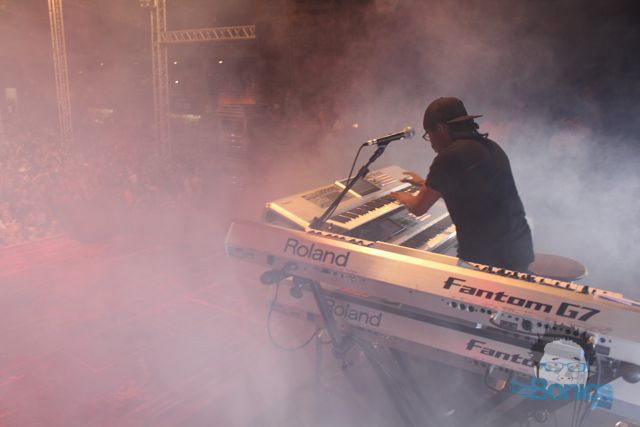 TGOD in Brazil Day 2 – Part 1 – "Out and About"
So after a long day of travel, a little exploring, and a night in the club we got a little rest before out first performance day.  So far Brazil has been a pleasure and the people have been so amazing.  I headed out early to the venue with band and crew for sound check.  We were playing at the "Stage Music Park" in Florianopolis.  It's a massive place.  And when we got there seemed a little overwhelming to fill, given we were the out of towners.  But that was yet to be determined.  After blowing a few notes and make sure everything was up to standards, we headed back and met the rest of the Gang for a little "out and about" time.  First we decided to take a little stroll through the city.  And for obvious reasons it became a spectacle.  A butt load of kids who were already camping out of the hotel immediately flocked to Wiz and bombarded him with pic request and hugs.  It was just plain madness walking down the street.  Great to see Wiz take the time out to meet the fans.  Although there was an obvious language barrier, music was the connection.  And maybe instagram too!  We eventually had a bite to eat and headed to the local mall so Wiz could grab a new deck.  Needless to say people at the mall swarmed around us.  Definitely a day to remember.  Got a gang load of pics.  And also the 2ns part of the day, our performance, will follow soon on DJBONICS.com.  As always feel free to hit that like button and make sure you keep your eye out for pictures of our performance last night.  Madness
*From the Heart at 11:24 Am from a hotel in Florianopolis, Brazil
– Dj Bonics
 CLICK HERE FOR PHOTOS OF BRAZIL DAY 2: PART 1
 CLICK HERE FOR PHOTOS OF BRAZIL DAY 2: PART 1
 CLICK HERE FOR PHOTOS OF BRAZIL DAY 2: PART 1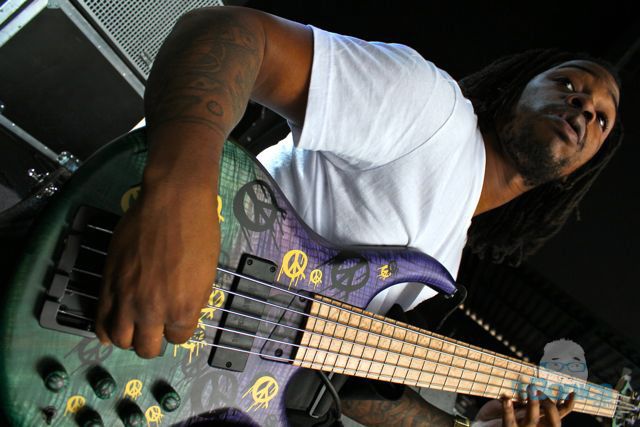 Bass Check 1, 2 – Kenny on the Bass…
Tune up!
Had too…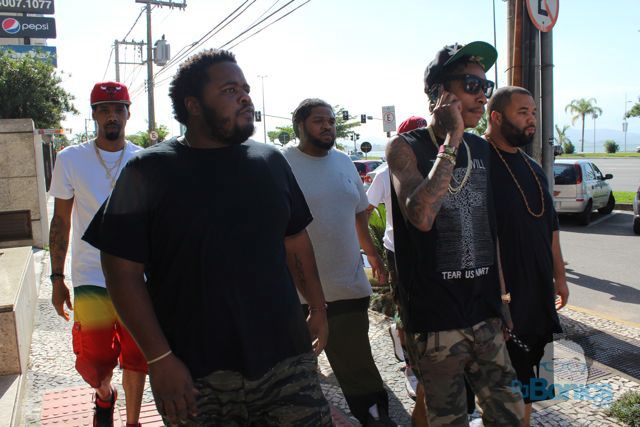 Mobbin…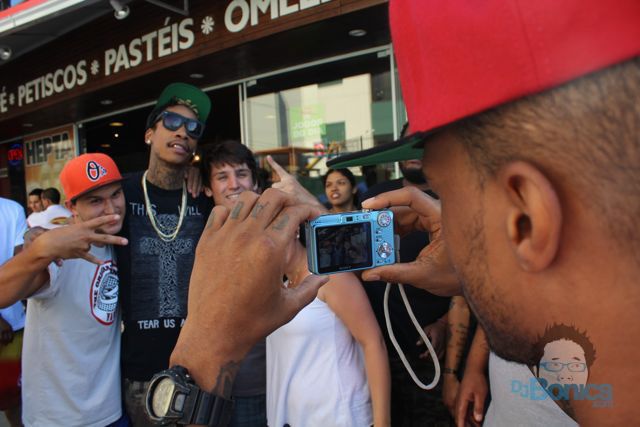 Taking time to shine….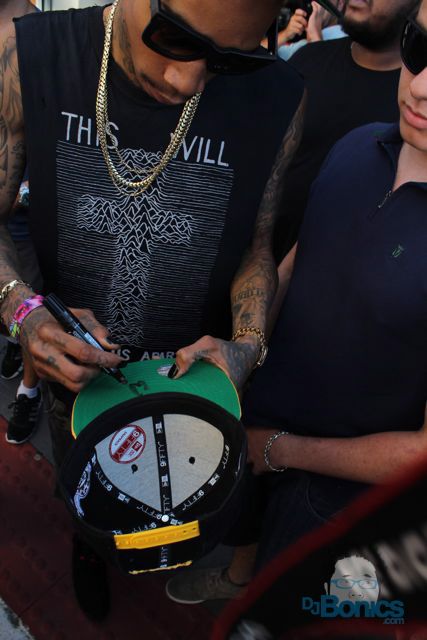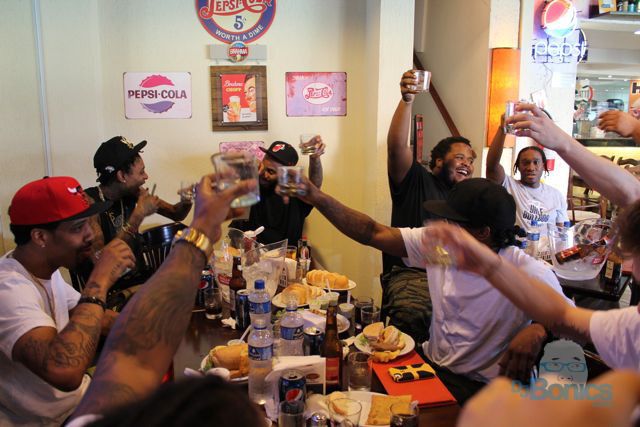 TO BUNDA!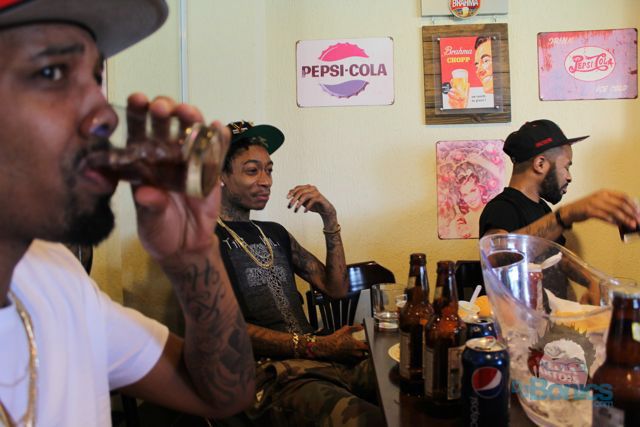 Gin Face
Instagram…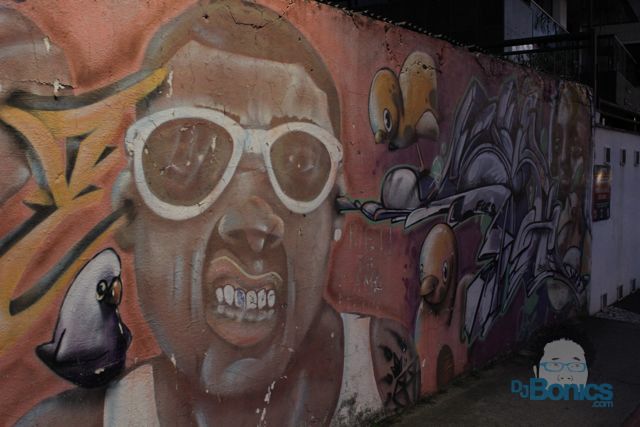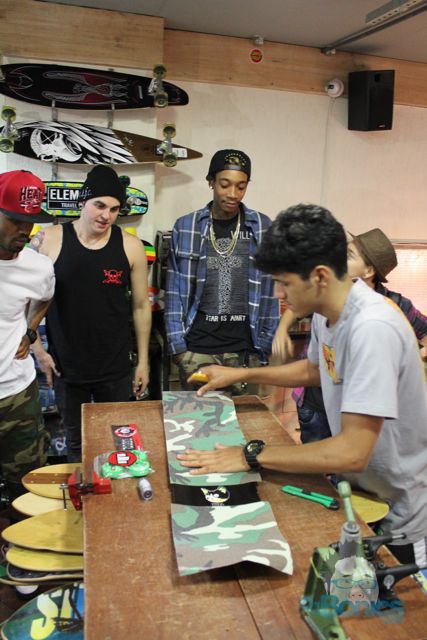 Inspect the deck…
How does that feel to take pics of you… !
TGOD in Brazil: Day 1
And the adventure continues… As the years passed I've gone to some amazing places thanks to Wiz and the Taylors.  We are currently on our first trip to South America.  Brazil to be exact!  We are performing in 3 cities, Florianopolis, Sao Paulo, and Rio De Janeiro.  We left from Miami on Thursday and arrived the next day in San Paolo and then took another connection to our first destination Florianopolis or "Floripa."  It's awesome to think most of us on the trip started this journey grindin' it out in Pittsburgh and now we get to experience something like this.  All of us were excited on the trip here.  And when we were waiting for our connection flight maybe we got a little to excited and threw a few big shots a gin.  I'll be honest with you,  I was a but tipsy when boarding our final flight to Floripa.  When we arrived to Floripa we took a short ride to our hotel, our eyes glued out the car window taking in the sites and sounds of a country we never been.  Such a beautiful country with beautiful people.  And I'll be honest again, people were not lying about that Brazilian booty. LOL. After a brief nap I walked around and took some naps of a sunset.  What a beautiful place so far.  Later that night we hit the club for a night of drinking.  Lots of Brazilian funk, Champagne, and that Brazilian booty.  LOL It was a great night and looking forward to the rest of the trip.  Enjoy the pics!  And please feel free to hit that like button!  More to come!
-From the Heart at 6:05 AM in a hotel in Brazil
Bonics
CLICK HERE FOR BRAZIL DAY ONE PHOTO GALLERY!
CLICK HERE FOR BRAZIL DAY ONE PHOTO GALLERY!
CLICK HERE FOR BRAZIL DAY ONE PHOTO GALLERY!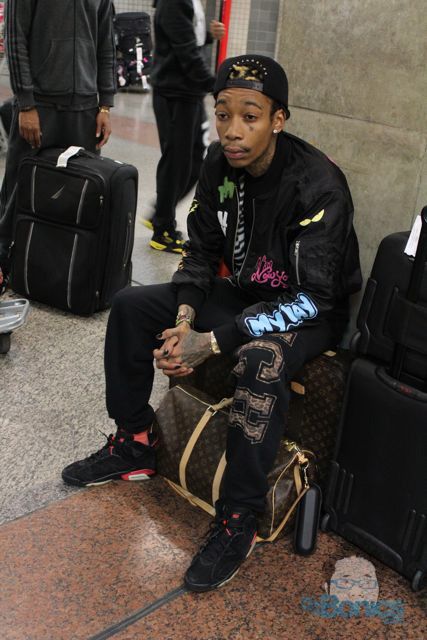 Traveling man…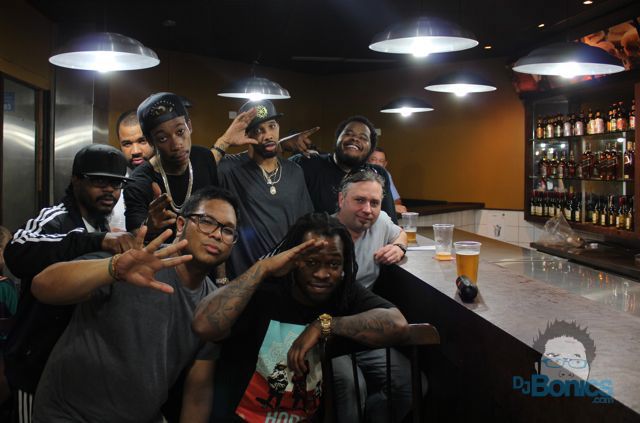 Turn up in the airport bar…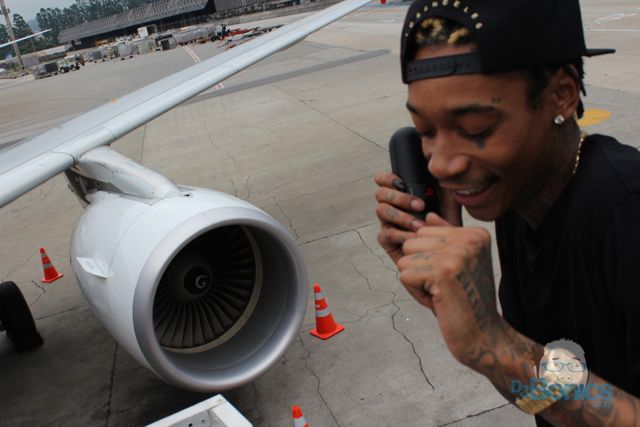 Wiz is on that PILL.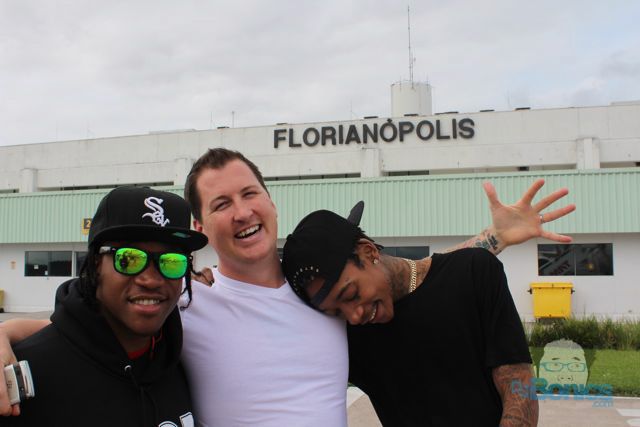 JUL, our TM Mark, and (turnt' up) Wiz…
No Sleep?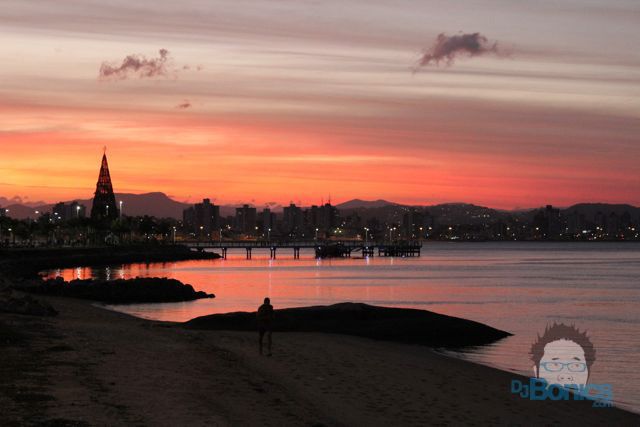 Florianopolis…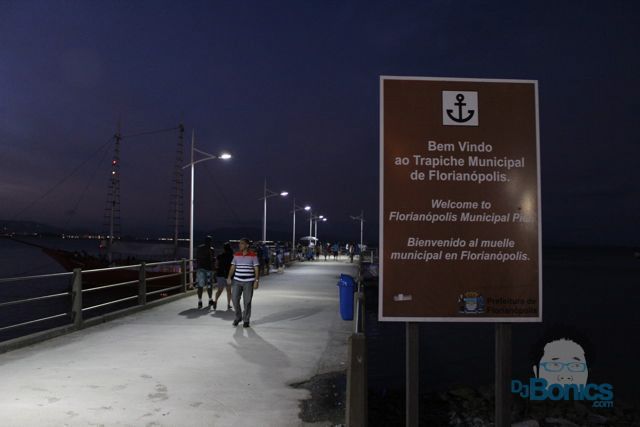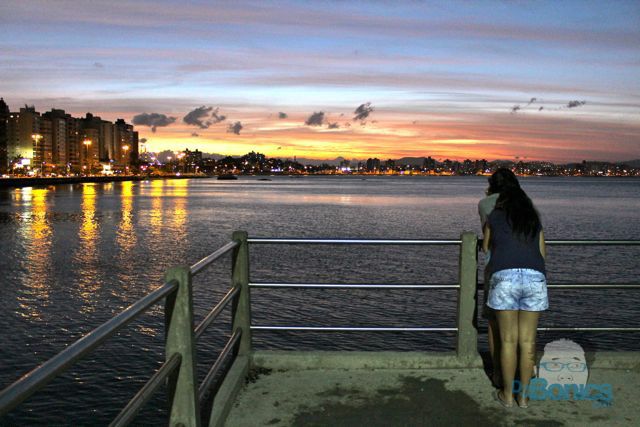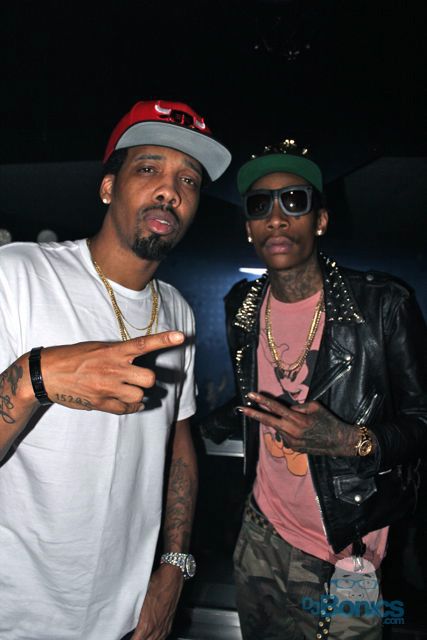 Gang!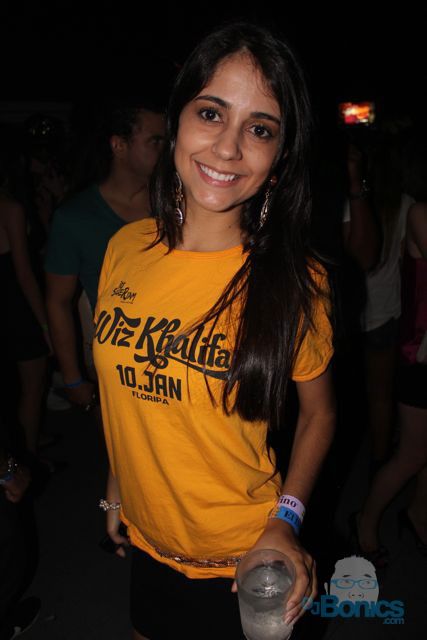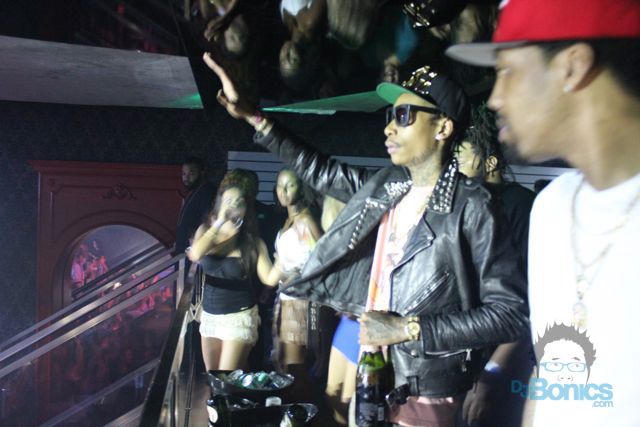 Smackin…