We just rapped up the Green Carpet tour! What an adventure from the Northeast to the South to the Midwest!  I didn't get a chance to share much while I was on tour so below is a little recap of the tour! This tour was a bit special cause we got to perform with the PGH Homie Mac Miller and the Most Dope Crew!  Have to Mention Mansion On the Moon who as well hit the stage with us.  Below I picked some pics that kind of remind me of each place and I wrote kind of a blurb about each show!  We also sneaked in a few shows that weren't posted in the actual schedule.  Plus we rocked Letterman and Coachella as well.  This is my 2nd official tour with WIZ and I must say things have definitely have taken off.  From doing shows from 1.500 – 7,000 people is a big leap in this small amount of time.  People ask me if it makes me nervous but I feel like I belong right where I am -On stage, traveling the country meeting amazing people. Big shout out to the production staff of the tour – Dan , Kacy, Jade and everyone!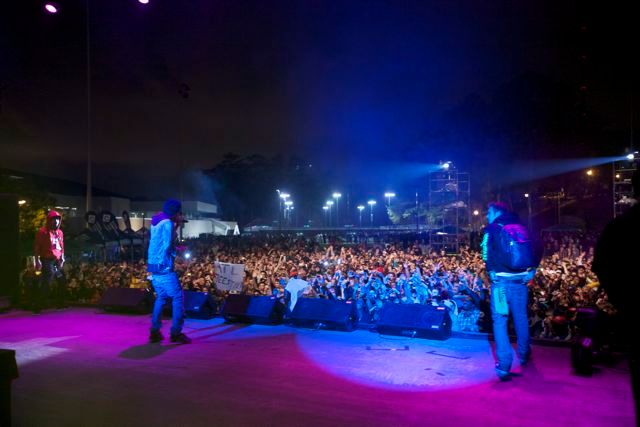 3/31 – EMORY UNIVERSITY – ATLANTA, GA
This is the show that kicked it off. It was an amazing out door show right smacked in the middle of campus on what of their sports fields. Thanks to Bill Paladino for the pic.
HIGHLIGHT: Young Jeezy came out to perform "Homicide" with Wiz.  Here's a link to the performance: http://www.youtube.com/watch?v=h9bGeEs4wFAhttp://www.youtube.com/watch?v=h9bGeEs4wFA
4/1 – Triangle Consortium – Raleigh, NC
Raleigh is near some big time Colleges, NC State, UNC Greensboro, UNC Chapel Hill and Duke.  Needless to say the show was bonkers.  As you can see in the pic taste of the locally made Cheerwine.  It's kind of some bootleg Dr. Pepper! Pretty Tasty! Big Shout to Angela Luvara who always plays a good host!
HIGHLIGHT:  After the show I got to check out some of the Old Southern Houses in the Historic District that have been around since Early America.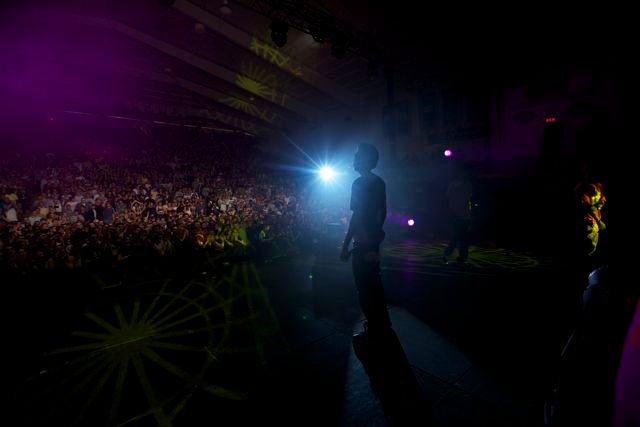 4/2 – James Harrison University – Harrisonburg, VA
I remember that this show was soooooo loud! The crowd was nuts for Wiz and Mac.  Pretty amazing to see the kids go nuts in the middle of no where.
HIGHLIGHT: Getting a haircut and other things I shouldn't mention.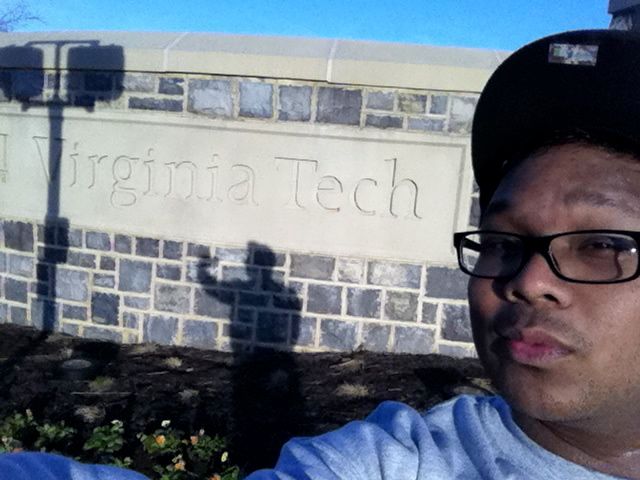 4/3 – Virginia Tech – Blacksburg, VA
Yes! Virginia Tech! I got a chance to walk around the beautiful campus.  Hard to believe that such a terrible massacre happened on that campus.  I had a chance to sit on the drill field and pay my respects to the victims of the massacre.  I think its important to take the time out and to appreciate what we have and to also thinking about tragedies like this.  The show of course was amazing!
HIGHLIGHT: Taking a Jog/Walk (wogging?) around the campus.  Such a beautiful place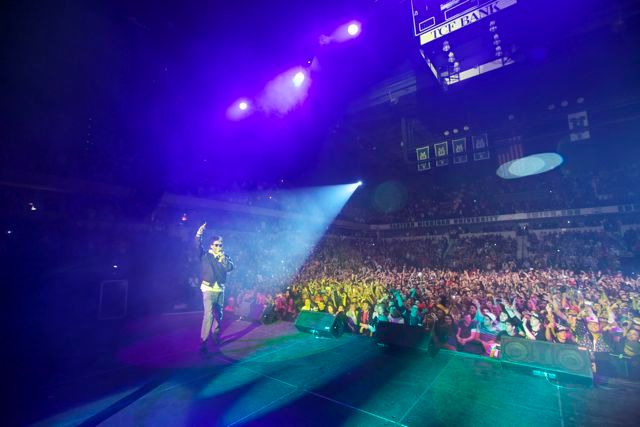 4/4 – Eastern Michigan University – Ypsilanti, MI
Man! Michigan always treats us so well.  This show was nuts.  EMU is right down the street from Ann Arbor so the college kiddies were out in full effect.  I got to hang with some friends and they took me to Ann Arbor.  Such a great campus!
HIGHLIGHT:  I got to check out a record store in Ann Arbor.  I remember going to this store over 10 years ago.  I'm glad it's still there.
4/6 – Bloomsburg University – Bloomsburg, PA
Bloomsburg is somewhat close to where I grew up.  In fact some of my high school friends have gone to this school.  The even weirder feeling is that some of my friends little brother and nieces go here.  Way to make me feel old.  This place was definitely smacking.  I got to go to a sorority party after the show and let me tell you, it was the most disgusting thing I've ever been in.  Not all college girls are not clean…
HIGHLIGHT:  Got to hang out with my friends little brother Shaun Moore who plays football at BU.  Good times…
4/7 – University Of Rhode Island – Kingston, RI
Small State – Big Show.  Rhode Island always comes to party.  It was a huge show.
HIGHLIGHT:  The kids giving WIZ the U.R. HIGH shirt.  Get it…?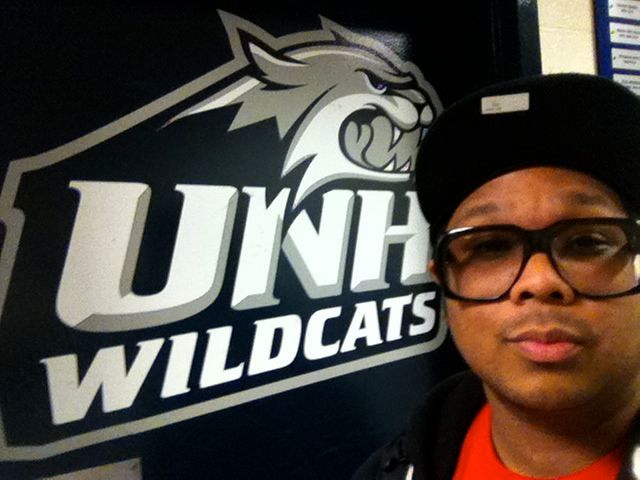 4/8 – University Of New Hampshire – Durham
This school was definitely a hockey school.  We played in there hockey arena and it was definitely loud.  They even had this crazy wall of all the pro hockey players to come out of the school.  No Penguins player tho.
HIGHLIGHT:   Driving over a hour away to Nashua to check out Persona Clothing Boutique.  You know i had to get fresh.  Shout out to Jeremy and the Gang!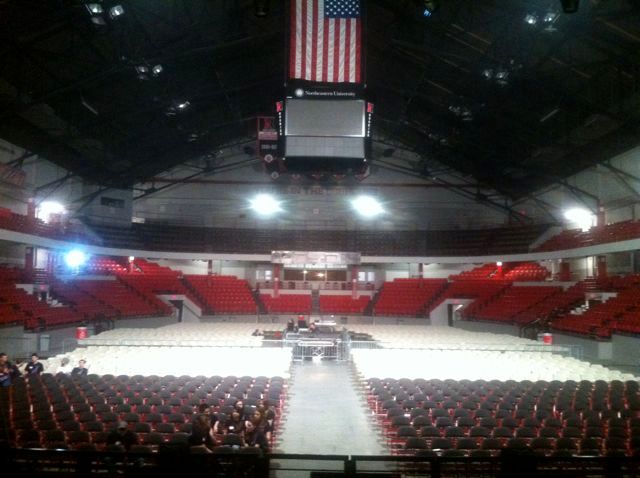 4/9 – Northeastern University – Boston, MA
This show wasn't on the schedule but this was one of the biggest crowds.  On this particular show All Time Low and 3rd Eye Blind opened up for us.  It was a long one, but the crowd hung in there and of course went ape shit when Wiz came out.  Boston is always Taylored.
HIGHLIGHT – Hanging with my homies from Vitamin Thick and Rock Smith Clothing companies.  We ate good Thai food and I even got a free pair of New Balances! Thanks JENNY!!!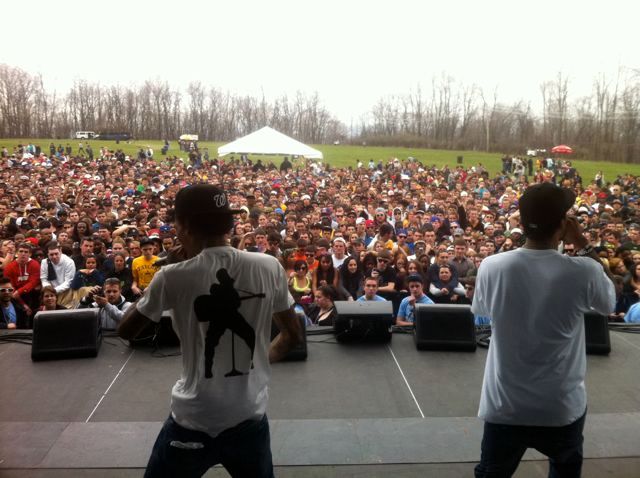 4/10 – Lehigh University – Bethlehem, PA
This school, again, is kind of close to where I grew up.  In fact I remember when I was still in High School I went to a Fraternity party.  (I'm so bad ass).  This show was definitely one to remember because it was outdoors and we performed at like Three in the afternoon.  Of course the kids were out there to party.  Its like they plopped a stage on a field and said "Go Party."
HIGHLIGHT: Got to hang with my dood Tony who I grew up with.  We made a beat which you will here on a project soon! GANG!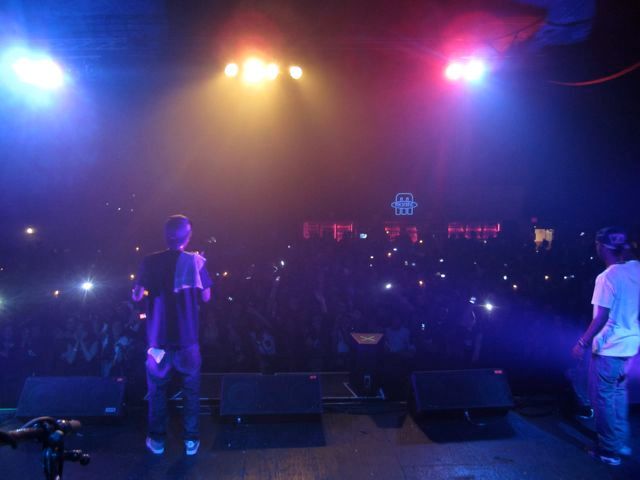 4/12 – Wayne St. – Detroit MI
Yes back to Michigan!  The show was in Detroit this time.  It was a smaller show.  In fact this venue, The Majestic Theater,  was one of the first ones i played with Wiz and Big Sean last year.  These smaller shows kind of remind me of the Wake and Bake tour.  Nice intimate crowd who really know the Wiz Catalog.
HIGHLIGHT – We did a little after party that night.  I left my needles… I guess this is not a highlight…
4/13 – Nothern Illonois State – Dekalb, IL
This is the only picture I have from the show.  I remember this show because BOY there were loud.  It could have well been the loudest of the tour at that point.  This show too was not on the schedule but we rocked it.
HIGHLIGHT – I got to sit outside in the grass of the venue and meditate a little.  It was a beautiful day.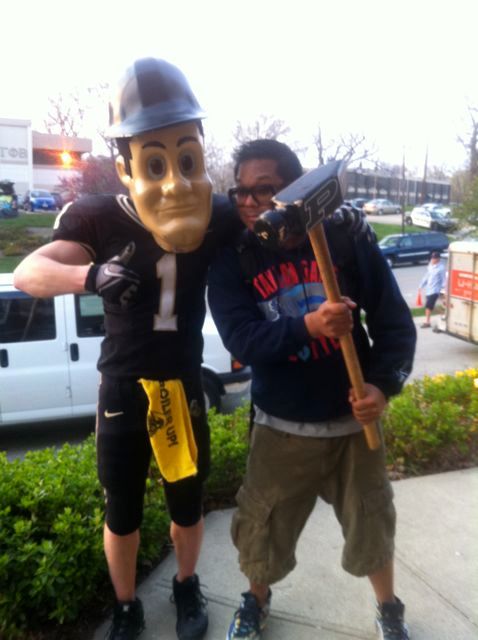 4/14 – Purdue University – West Lafayette, IN
This show was the first show that I have been apart of that was a Frat House.  It was in the back yard of the frat house.  Yes, they just put a stage next to the house and we performed.  THIS SHOW WAS NUTS.  These college kids are ruthless.  I couldn't believe however how organized and serious they were about throwing a huge concert like this.  At the end of the show I remember the crowd screaming F- IU.  Which was the school that we we at the next day. I'm guessing that Purdue hate IU and vice versa.
HIGHLIGHT – I got pretty hammered and ate some interesting food in Purdue.  I had a cheeseburger with peanut butter on it… Apparently this diner was on TV or something… (it wasn't that great)
4/15 – University of Indiana – Bloomington, IN
Wow.  This show was one of the wildest.  As you can see from the picture above Mac killed.  Wiz Killed it.  It was epic.  Thanks to the Brothers at ZBT who threw the show as well in the backyard of the Fraternity house.  I got to see Mac crowd surf for the first time.  In fact I have the video which I should be posting pretty soon.
HIGHLIGHT – I went back to the ZBT house later to rock a party.  Believe it or not I am a founding father of the ZBT chapter at Pitt. The Hoosiers sure liked techno music.

4/16 – University of Illinois – Champaign, IL
Yes back to Illinois.  Another great show.  I remember this show cause the venue looked like a spaceship.  Of course the crowd went nuts for Mac and Wiz.
HIGHLIGHT – There were a few deaf students in the audiences who had there own personal translator.  I always wondered what smoking weed and drinking was in sign language.
4 – 19 Nova Southeastern University – Ft. Lauderdale, FL
The gang came back to Florida.  Nice weather, sun, and beaches.  This was another great sold out show.  I was completely surprised that the authorities were letting kids smoke the green in the building… in Florida.  Yes it was a wild one.
HIGHLIGHT – I got to hang with my old college Homie Sahr!  We were in a rap group together in college.  But that is all I will disclose…. lol.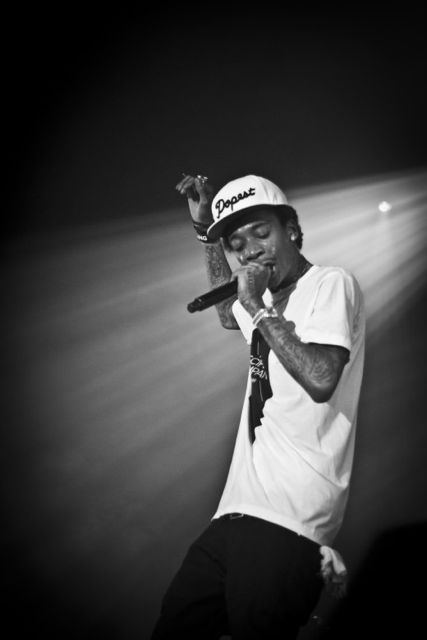 4/20 – University Of Central Florida – Orlando, Fl
It was 4/20 and it was a Wiz concert. What else needs to be said.  Oh yeah, MTV Europe was in the building filming.  I hope they got my good side.
HIGHLIGHT – I got to hang with my DJ HOMIES – DJ Goofy White Kid, Dj Ku, and DJ M-Squared.
4/21 – Florida State – Tallahassee, Fl
Our last show of the tour in Florida and of course it went off with a bang!  The Taylors were in full effect!
HIGHLIGHT – Going to Party at Potbelly's after the show to hang with the Most Dope Crew and some of the production staff.  That's all I can share.
4/22 – Auburn University – Auburn, Alabama
Well I must first mention that I was a HUGE Charles Barkley fan growing up.  And yes he went to Auburn before going pro!  I spent my afternoon looking for this piece of sidewalk.  Auburn was a dope little city. The school had one the National Championship this past season and was also in the news recently for a tree poisoning story.  The show was another Frat Party Show and was a great show to end the tour with. Outdoors beautiful weather and it smelled good too.
HIGHLIGHT – Charles Barkley that is all….