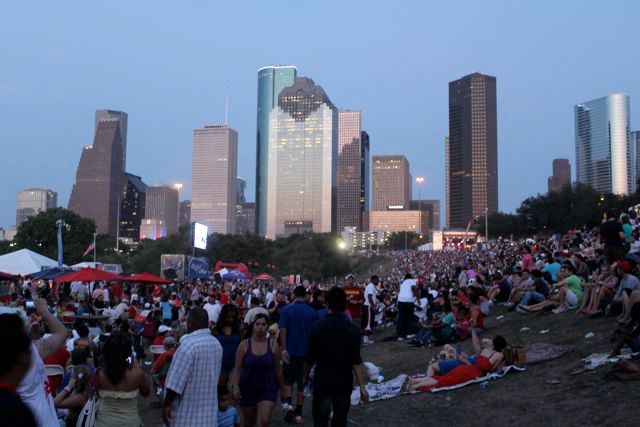 Spent the 4th in Houston.  Wasn't home but it was still a great 4th! I went to check out the Freedom Over Texas event at KBR Liberty Park in texas to check out my dood Baby Jae & Clean Clut on the wheels.  Shout to the Kracker Nuttz! http://krackernuttz.com/ I also got to see Ira Perez perform! She's dope! I'll have a video posted of her performing soon!

Cab Ride!

Rusty Cactus Water Fountain…

Dope Mural!

Big City!

Texan Cheeleaders with Baby Jae in the back!

Baby Jae on the boards!

Ira Perez!