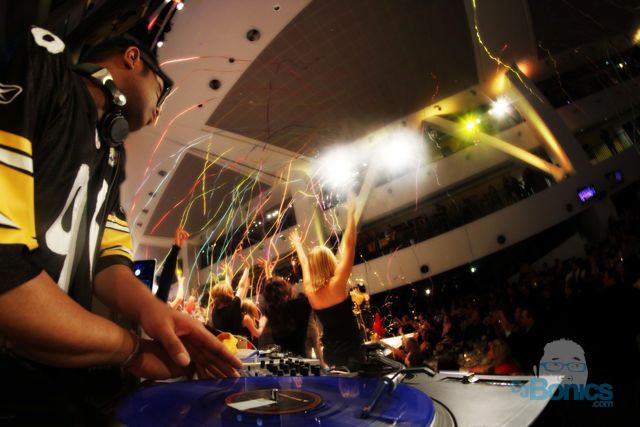 Wow!  What an event! Last night was the Steeler Fashion Show!   It's the annual event that has helped raise over 5 million dollars since '94!  This event is coordinated by the Kia Tomlin wife of Coach Tomlin and Greta Rooney wife of the owner of the Steelers Dan Rooney.  The event started with a epic red carpet walk.  It continues with drinks, dinner, and desert.  Then the fans enjoy fully produced fashion show which staring the players themselves!  This production does not go without the help of the Reebok Dance Squad, University of Pittsburgh Dance Team, Cheerleaders, local models, and of course yours truly providing the soundtrack for the catwalk!  I got loads of pictures on the way, but I wanted to give you a couple shots of the epic annual event!
HIGHLIGHTS:
Hines Ward bring out the Mirror Ball Trophy from Dancing with the Stars.  Ike Taylor's son with a dance solo on the catwalk.  Doug Legursky and Trais Essex coming out together with Ebony and Ivory Playing.  Kia Tomlin's niece Bryn's vocal performances. Bob Pompeani! And of course the hot models and Pitt Dance Team/Cheerleaders!
Thank you a million times to Greta, Kia, Alana, Mark, Becky, Pete Butta, Katelyn, Griff, for a magical night!
Pics courtesy of katelynrosephotography.com

Coach Mike Tomlin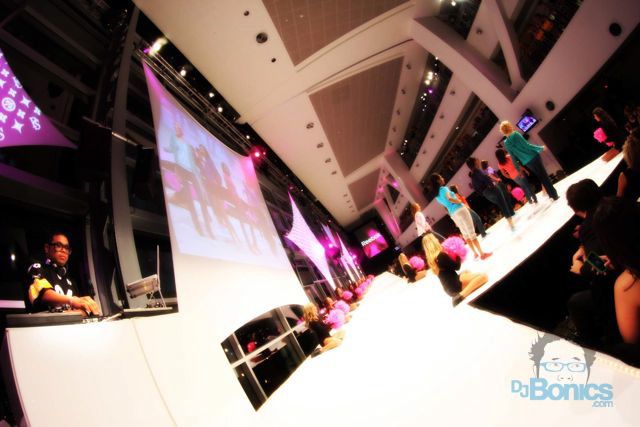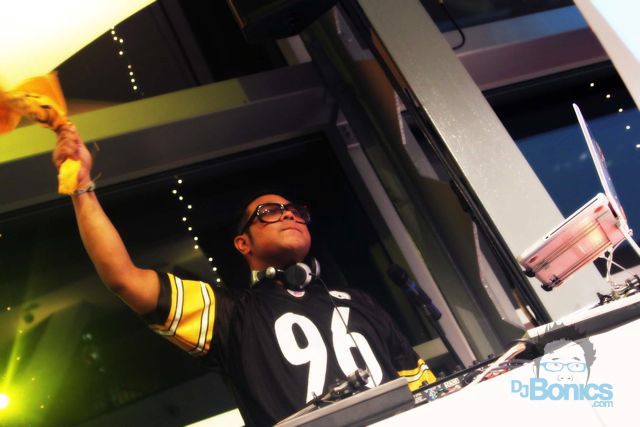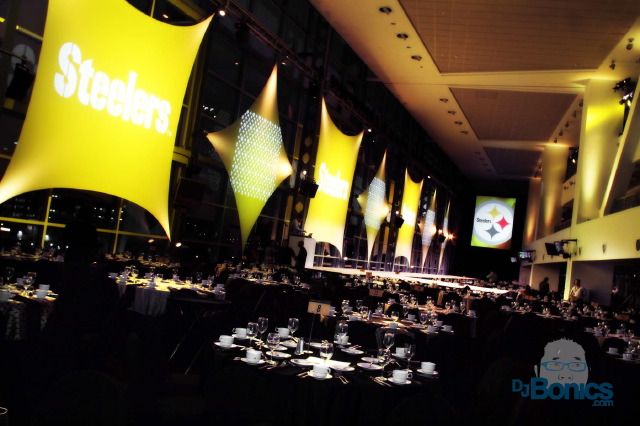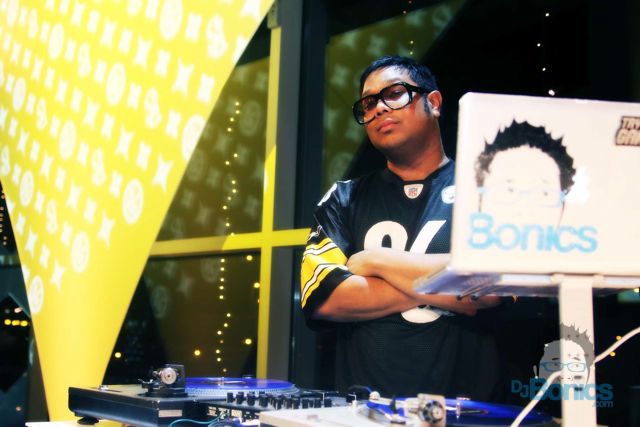 Bob Pompeani