This Thursday some super hero friends of mine are showcasing a something great that has happened every summer since 2004 with an addition of something new.  Both however showcase the power of pairing professionals with potential at risk kids to create.  Outside the lines is a celebration of the power of people through art and fashion.  2 specific projects are the what bring this unique event together.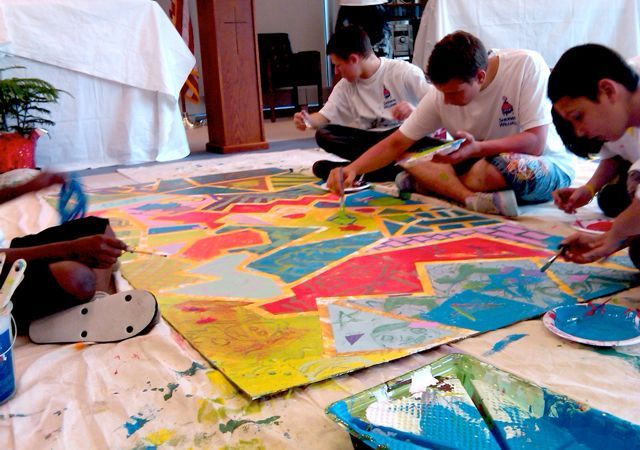 The MLK project has taken experienced artists and kids in different communities and has brought them together to paint murals in different neighborhoods across Pittsburgh and the U.S.  Since 2004 over 200 murals have brightened the walls around the Pittsburgh area.
The Fashion for the Future Project also connects professionals in the Fashion industry with Young girls in the community to teach how fashion lines are created.  This is the first year for this.  They will be showcasing these fashions this Thursdays.
Very comforting to know that programs like this exist.  I support the movement to use art for change.  Below is the Press Release for the event.
Congrats to all involved!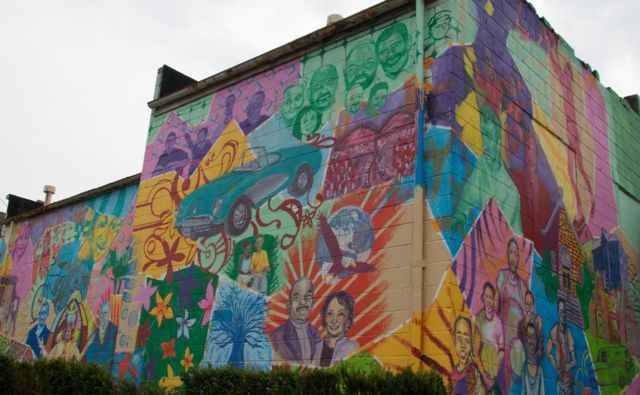 Sherwin-Williams presents Outside the Lines
MLK Community Mural Project partners with Sherwin-Williams to unveil the 2011 Projects to the City of Pittsburgh!
WHAT: On Thursday, Oct. 20, MLK invites you to support their cause and Pittsburgh youth by attending Outside the Lines presented by Sherwin-Williams. OTL is from 7-10 p.m. at Static, located at 1650 Smallman Street in the Strip District. This event is open to the public ages 21 and over.
OTL will showcase music by DJ Strobe, a silent auction, a fashion show, photography and art created by communities in Pittsburgh and MLK artists. We will be unveiling the over 60 murals created in the 2011 MLK Projects. The night will be an aesthetic and cultural experience for all.
The event will also feature a fashion show promoting the "Fashion for the Future Project," a partnership with Sherwin-Williams, American Eagle Outfitters, and YouthPlaces that provides employment opportunities to at-risk girls and partners them with professional designers to create their own fashion lines.
MLK will also be presenting several community awards to our supporters including: Sherwin-Williams, Pittsburgh Pirates, Buhl Foundation, and the Grable Foundation.
Additional supporters of Outside the Lines include: Pittsburgh Brewing Company, American Eagle Outfitters, and Comcast Cable Company.
Members of the press are invited to attend our red carpet which will feature our many sponsors, politicians, local celebs, and partners. To see more information on the event and our many sponsors, visit: HYPERLINK "http://mlkmural.com"
WHEN: October 20, 2011 – 7 – 10 PM
WHERE: Static – 1650 Smallman St, Strip District
MLK Community Mural Project:
The MLK – Moving the Lives of Kids – Community Mural Project is a program whose mission is to create a place where people from all walks of life can come together to learn how to become socially functional, skill build, expand positive peer groups, express and inspire.
http://www.sherwin-williams.com
"You can't avoid the class that you think might be hard because you're worried about getting the best grade if that's a subject that you think you need to prepare you for your future. You've got to wonder. You've got to question. You've got to explore. And every once in a while, you need to color outside of the lines." – Barack Obama
Contact:
Joy Taylor, Operations Director
MLK Community Mural Project
mlkmuralproject@gmail.com