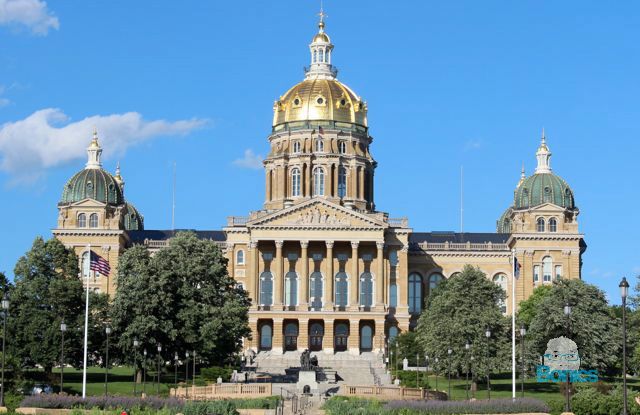 Never Been to Iowa before. As a matter of fact I still can't tell you where on the map it is. So i didn't know what to expect from the city. Thanks to my guy DJ MARVEL (TX) hit linked me with Dj DIverse a Native of Iowa. Me and Diverse cut it up and he showed me a great Tattoo Shop. Truthfully I got no tats but getting closer to it every day. It's called the Sacred Diamond. I got some pics of the shop below. Shout to Mike and the Gang. We also had time to check out PappaJohn Sculpture Park. Super cool park with sculptures ranging in size and style. They even got a Kieth Haring sculpture! I also got a photo gallery of that below!
As far as the show is concerned it was it in a famous Des Moines venue called Val Air Ballroom but to me which looked like a roller skating rink. I remember it being way to hot. But the crowd exploded when Wiz showed on stage.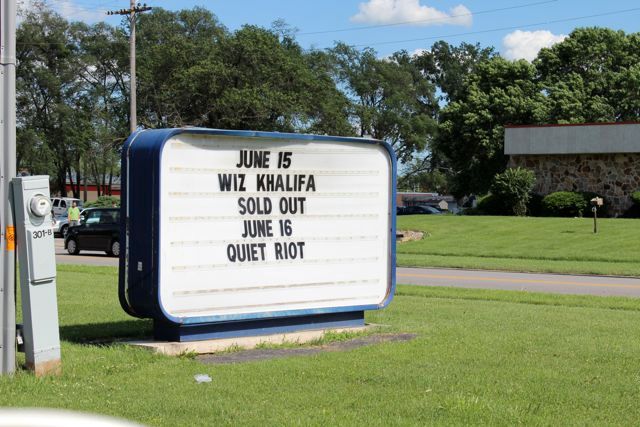 yup…

Sacred Diamond Tattoo: www.sacreddiamond.com/
Sacred Diamond Tattoo http://s111.photobucket.com/albums/n133/djbonics/Sacred%20Diamond%20Tattoo%20Shop%20Des%20Moines%20IA/?albumview=slideshow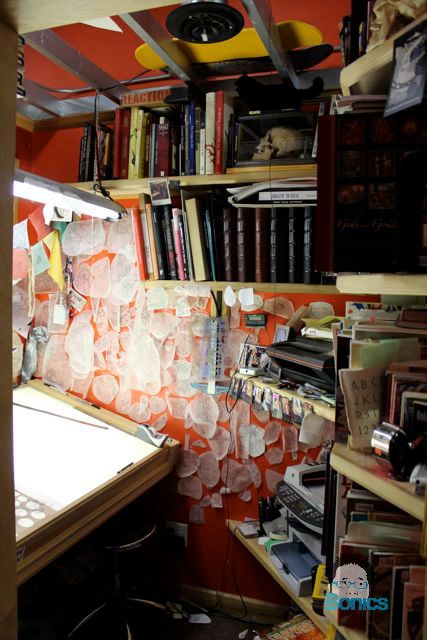 Drawing Room.
The Latest Edition to Sculpture Park
PoppaJohn Sculpture Park – Des Moines, IA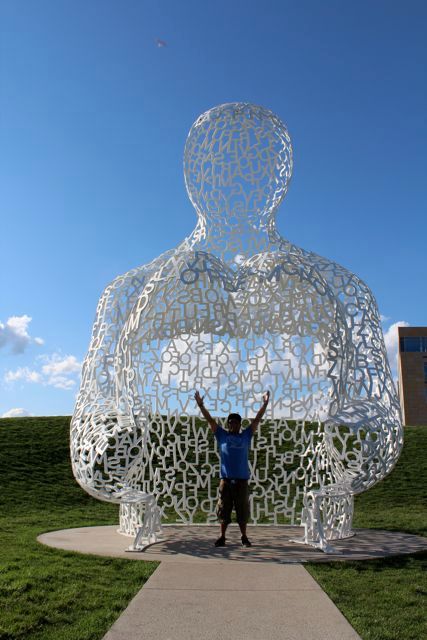 CLICK HERE FOR IOWA &SCULPTURE PARK PICS: http://s111.photobucket.com/albums/n133/djbonics/Des%20Moines%20Iowa%20Sculpture%20Park%20Val%20AIr/?albumview=slideshow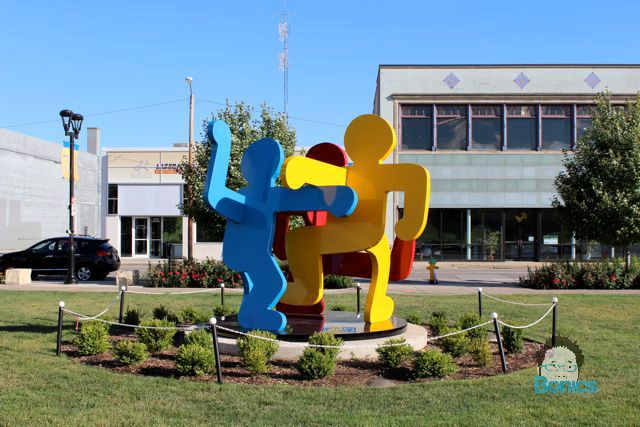 Kieth Haring
Letter's in the Sky!